In Part I of this three-part series on search engine optimization (SEO) for non-fiction author websites, I explained the importance of understanding how the Google algorithm indexes your website—determining whether your site will appear on the first page of a Google search or the tenth.
Here, Part II features 13 insider tips and strategies that will help you get your author website to show up near the top of Google searches. This translates into more visitors to your site, more publicity for you and your book, and hopefully more book sales, speaking gigs, new client acquisitions, and fresh publishing opportunities.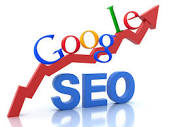 Some Basic Google Recommendations for Your Book Author Website
For good basic SEO for your website, follow this logical concept. Google has to totally understand what your website is all about, determine the focus of the site as well as what each page is about, and evaluate the content as credible and resourceful information that is appropriate to show people searching for exactly what you are offering. That sounds like a relatively simple thing—but you'd be surprised how many websites do NOT do that!
Here are a dozen tips for your SEO that will help focus your website better: